Tulum Tours
Due to prevention protocols, Tulum - Cobá, and Tulum - Xenses Tours will be available soon.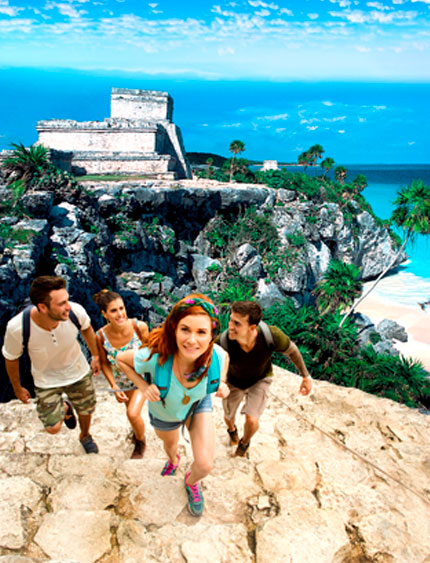 TULUM + COBÁ
Visit two archaeological zones on the same day!
Discover two impressive Mayan sites. Tulum and its gorgeous view of the Caribbean Sea, and climb atop the tallest pyramid in the Yucatan Peninsula at Cobá.
Read more
---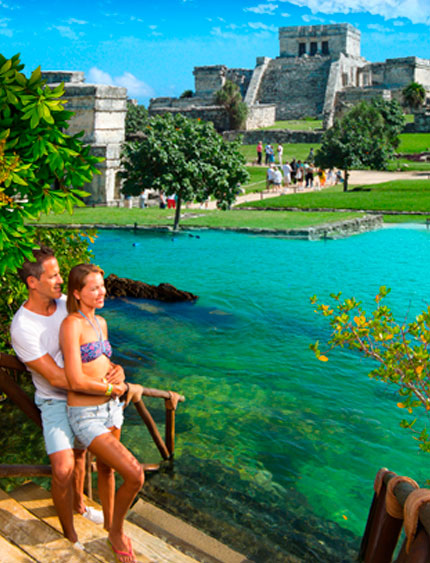 TULUM + XEL-HÁ
Discover an ancient Mayan city and a Hidden Wonder!
Spend a morning following the traces of the Ancient Mayans at Tulum, to then visit Xel-Há and swim in the inlet or descending through the waterslide from the Scenic Lighthouse.
Read more
---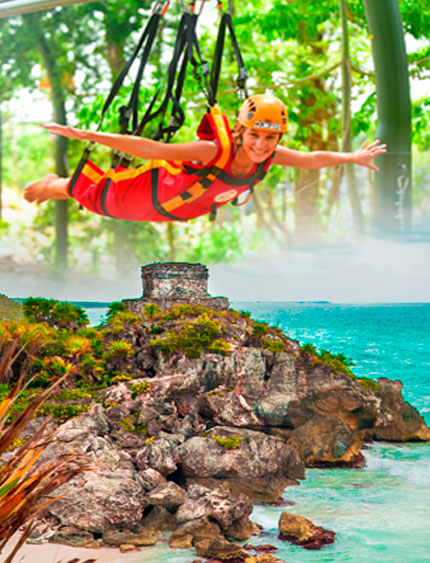 Tulum + Xenses
Fantastic places and Mayan remains in one tour!
Visit the Mayan city of Tulum to find out its secrets, and later, enjoy the fantastic scenarios where nothing is what it seems. Enter two daydream places on the same day!
Read more
---